Let us introduce to you our team member Andreas. He talks about his journey and the challenges and opportunities of LogTech.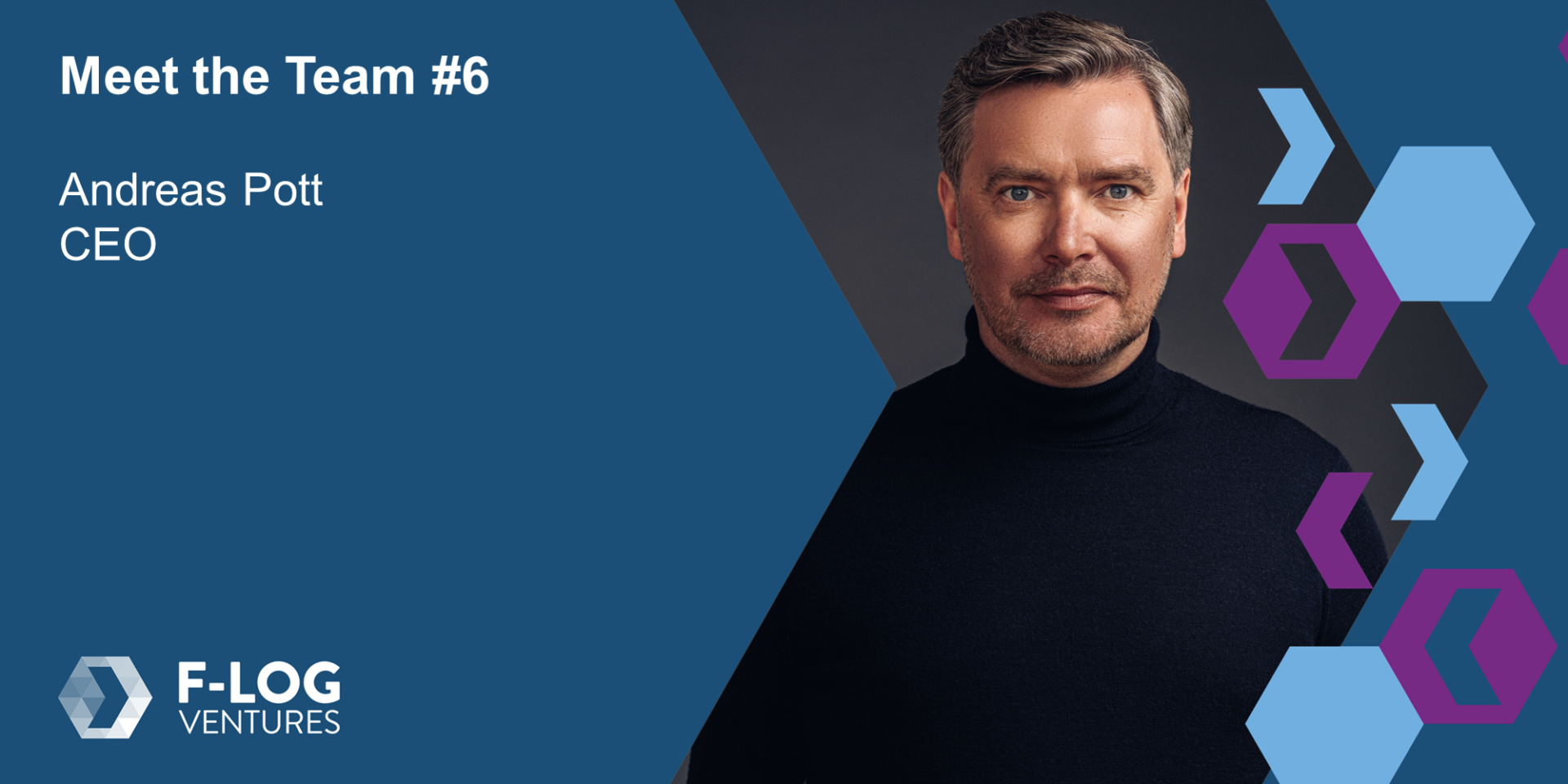 Tell us about your professional journey so far.
Since completing my studies, I have had the privilege of helping to build up new business areas and companies in the field of supply chain management both nationally and internationally.
Besides the strategic development of new businesses, I also enjoyed overseeing the operational execution of supply chain services in an international context for large multinational brands. This background allows me to understand the needs and opportunities of digital transformation well.
I have been working in digital transformation and venture capital for about six years. During this time, I helped build and shape the venture strategy for our investor FIEGE, resulting in numerous investments in new areas, such as Last Mile, Robotics, Smart Warehousing and many more, resulting in 30 direct and indirect investments in young companies on behalf of FIEGE, as well as accompanying first exits.
With F-LOG, we have now invested in five companies over the past 18 months.
What excites you about working in venture capital?
There are a lot of things. I love working with people who are highly motivated about changing established areas. I am thrilled by the diversity of ideas and the drive of the founders. To then advance topics together motivates me immensely. In addition, I tend to view change through digital transformation as an opportunity – an opportunity to gain efficiencies in processes, develop new businesses and ultimately, generate sustainable new financial results.
What do you look at when investing in startups?
According to the motto "The true pain point for a startup is to find a true pain point", I look not only at the founding team but also at the validity and potential of the idea or the startup. To me, it is of essential importance and a vital prerequisite that a new business adventure stands a high chance of a robust future. This is crucial for all parties involved such as the employees, the customer, and the investors as well.
What is your favorite topic in LogTech at the moment?
In particular, I find urban logistics, sustainability, and collaboration on the basis of smart contracts very fascinating and see great changes coming our way. Smart contracts are a sub-element of Blockchain technology that facilitate trustworthy and automatic transactions. This can be a fundamental basis for connected and collaborative supply chains allowing the gain of great efficiencies, especially when multiple partners such as manufactures, shippers, warehouses and transport companies construct a global supply chain.
Do you see any specific challenges that founders of LogTech startups are facing more than in other domains?
I don't really see any particular challenges. Rather, there are great opportunities, especially in cooperation with established market participants. This is where speed and scaling advantages can be generated. It is not just a question of money as some recent examples in Quick Commerce show, but also a question of solving a pain point that is commercially viable. And here, co-development especially in the early stage of a new business set-up can be a great advantage, if not a USP.
What can you learn for your everyday personal life?
I would like to learn and see more about valid use cases in the field of Smart Contract. I think this has the potential to improve the collaboration between distributed players in logistics as a whole in order to increase efficiencies and, above all, to act more sustainably.