Smartlane is is a transport optimization and analytics engine with fully-automated transport planning and industry-specific process mining capabilities. We have talked to co-founder Monja Mühling about the company's growth and recent developments.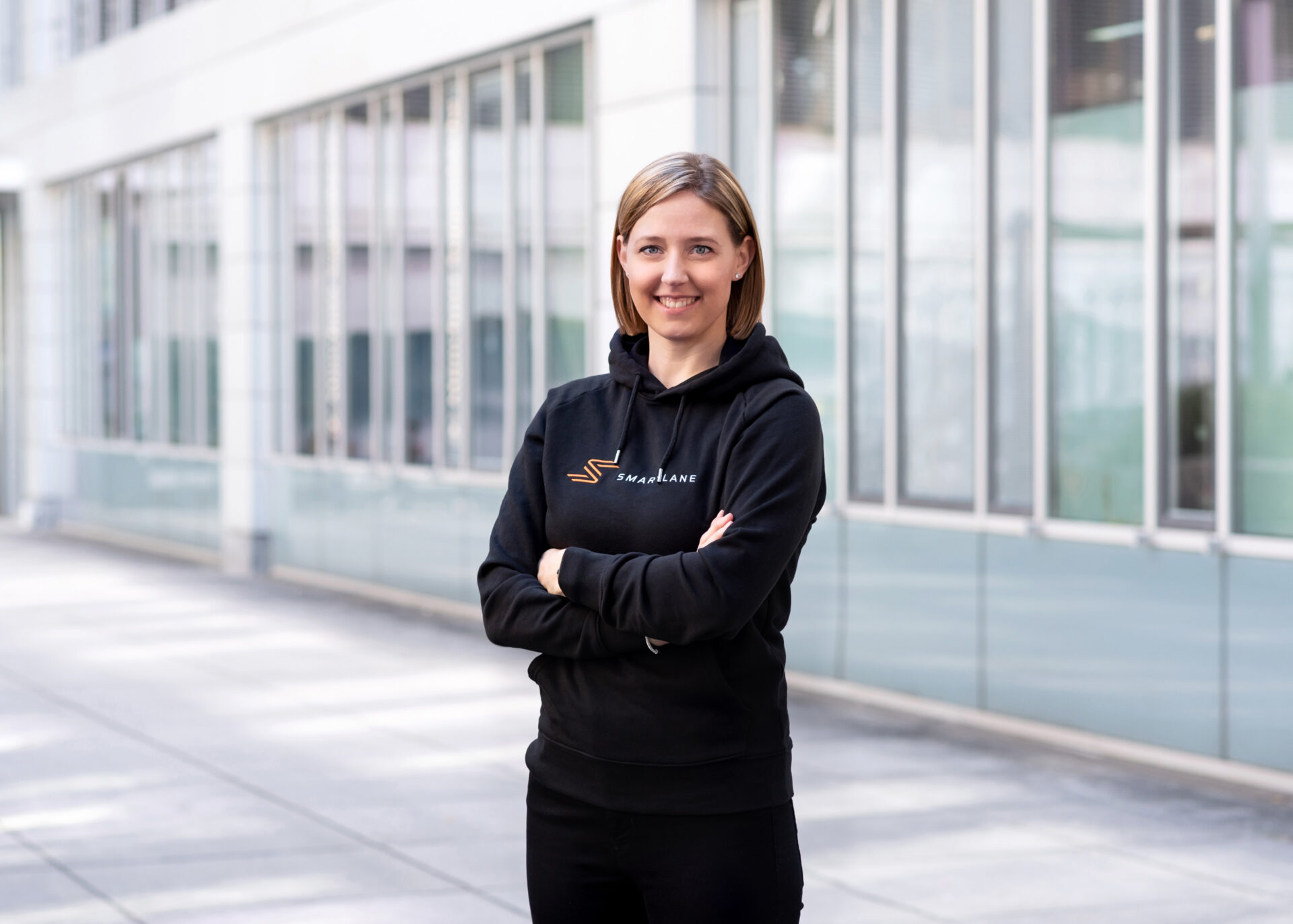 Monja, to those who don't know Smartlane yet, how would you explain it in two sentences?
Smartlane is a Software as a Service company in the logistics industry. We automate how transport orders are allocated across our customers' vehicles. For this, we use artificial intelligence to make transport operations much more efficient, sustainable and a lot less complex to plan.
In the beginning of 2022, Smartlane closed their Series A financing round. What has happened since then? And what major topics are you currently working on?
The funding has given us an additional boost. We were able to hire further, really strong experts in all areas and will continue to do so. The new colleagues have settled in really well. This has enabled us to directly reduce bottlenecks in approaching and onboarding new clients. We were already able to tick some very important boxes on our product roadmap which further improved our software in terms of depth, width and usability.
We also focus on partnerships with leading software providers in the logistics industry. Our products complement each other, and we can deeply access customer processes more quickly. We have been able to finalize some of these partnerships in recent weeks, both technically and commercially. Now the joint market approach is starting here as well.
The new funds also help us to push forward our mid-term and long-term vision. With Smartlane, customers will soon be able to optimize and automate entire logistics networks in addition to implementing intelligent and automated route planning. To achieve this goal, we have been working very closely with experts and strategic partners from the logistics services industry for some time.
What are the success factors for you when forming and growing a start-up in the logistics environment?
More and more logistics companies understand that artificial intelligence, automation and digitalization can truly make a difference in the complexity of the logistics sector. However, the industry is still at the beginning of the journey here and it needs all the more a clearly defined product and a detailed understanding of the customer to be successful in the market. We have, therefore, continuously adapted our strategy and processes and have learned a lot in the course of doing so.
Compared to other industries, logistics has not been the most attractive industry for young and ambitious "techies". At Smartlane, we prove the opposite with international, diverse, mixed teams across all areas of expertise. We've learned that a strong, forward looking company vision and progressive values play a vital role in attracting such talent.
With some caution, can we still call you an exception among LogTech founders?
Definitely. In general, female founders are still quite rare. In the logistics environment, the gap is even more apparent. At Smartlane, we are proud to have very strong female talent and experts in all departments, from sales to software engineering, on board. There's one sector, however, where we see many female founders. And that's Climate Tech. So maybe it's the immense ecological impact of our solution that attracts female colleagues so much.