Daniel Granados is an Investment Analyst at F-LOG Ventures. He brings experience in venture capital and M&A to the team. Read on to find out why he is the perfect addition to the F-LOG Ventures team and which LogTech trend fascinates him the most.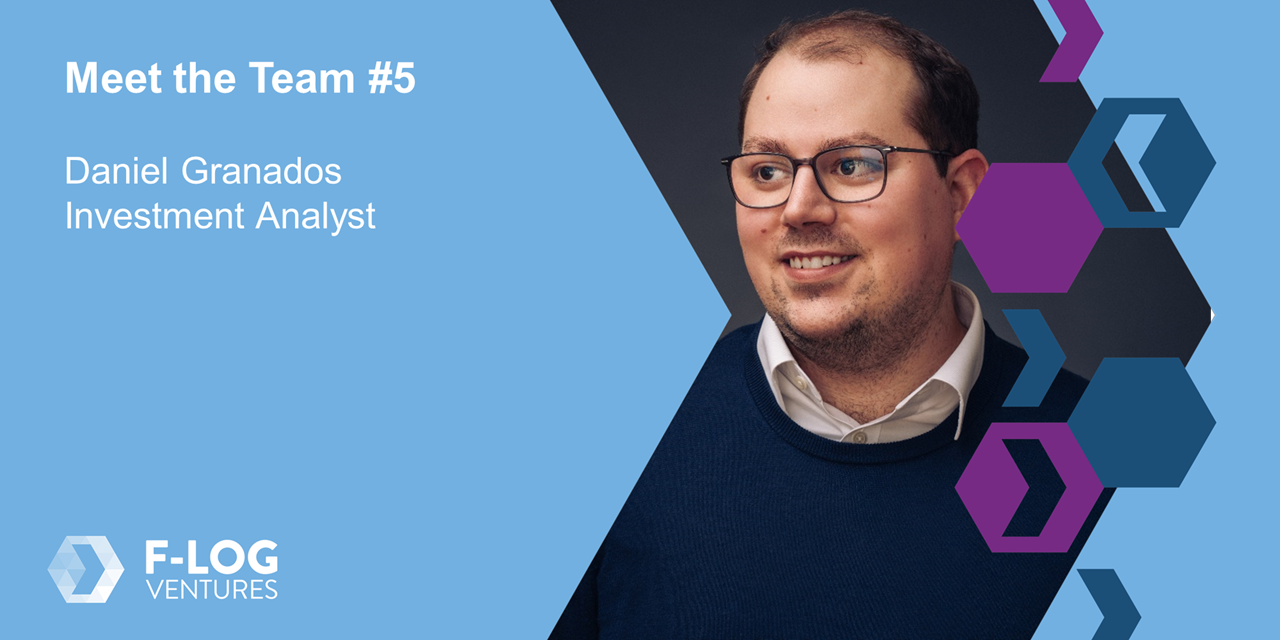 What was your journey into the world of venture capital?
After finishing my bachelor's degree in Economics at the University of Bonn, I was given the opportunity to put many startups to the test in the software team of High-Tech Gründerfonds for a bit more than a year. Then, following my master's degree in St. Andrews (Scotland), I spent almost two years in M&A consulting, where I handled the supply chain issues in a number of transactions before returning to the venture capital industry in March 2022. Now at F-LOG, I am following the developments in the LogTech sector and discovering the future disruptors of the supply chain.
What excites you about working in venture capital?
The technology we use today looks nothing like it did only ten years ago. Working in venture capital means embracing the new, helping to transform existing industries, and to create new ones. In this sense, there are no limits to creativity and innovative thinking, which makes me feel positive about what future entrepreneurs bring to the table.
And why F-LOG Ventures?
F-LOG is seeking the champions of tomorrow while combining the "old" and "new" economy by trying to solve today's pressing issues: The digitalization of the logistics industry and the advancement of exciting technologies. The team of F-LOG has the privilege to not only act as an independent VC but also to have the operational experience and network from our investor FIEGE to give logistics startups the perfect support. This is a positive "unfair advantage" which adds value to what F-LOG gives to entrepreneurs.
In your opinion, what is the hottest topic in logistics at the moment?
There is incredible potential for LogTech business models of startups serving the sustainability efforts of retailers and consumers. In addition, there are business models in the circular economy and reverse logistics which are still rather undeveloped compared to the already huge and growing e-commerce market, yet will become more and more relevant in the near future due to growing pressure from users. I am therefore particularly looking forward to such technologies.
What is your most important lesson learned in venture capital so far?
The short answer is: don't decide immediately.
When you are presented with a topic or analyze new business models, it is advisable not to listen to your first instinct, as it can often deceive you. It has been proven that prejudice or stereotypes are some of the many biases that influence our decision-making ability. Especially when dealing with the unknown, we often are biased because we feel we have already figured out everything there is to know about a topic, or because we have heard of other similar solutions that did or did not make it, or because we just follow trends.
Such traps are part of our everyday life and therefore it is especially advisable to constantly question ourselves in order to really discover the most exciting and disrupting innovations. This is the only way you will discover pioneers.