Smartlane, an F-LOG Ventures' portfolio company since early 2021, has secured blueworld.group as a new investor on their way to developing the number one transport intelligence software. Additionally, they secured grants from the European Innovation Council. Their transport optimization and analytics engine with fully-automated transport planning and industry-specific process mining capabilities improves logistics companies' efficiency, reliability, and transparency.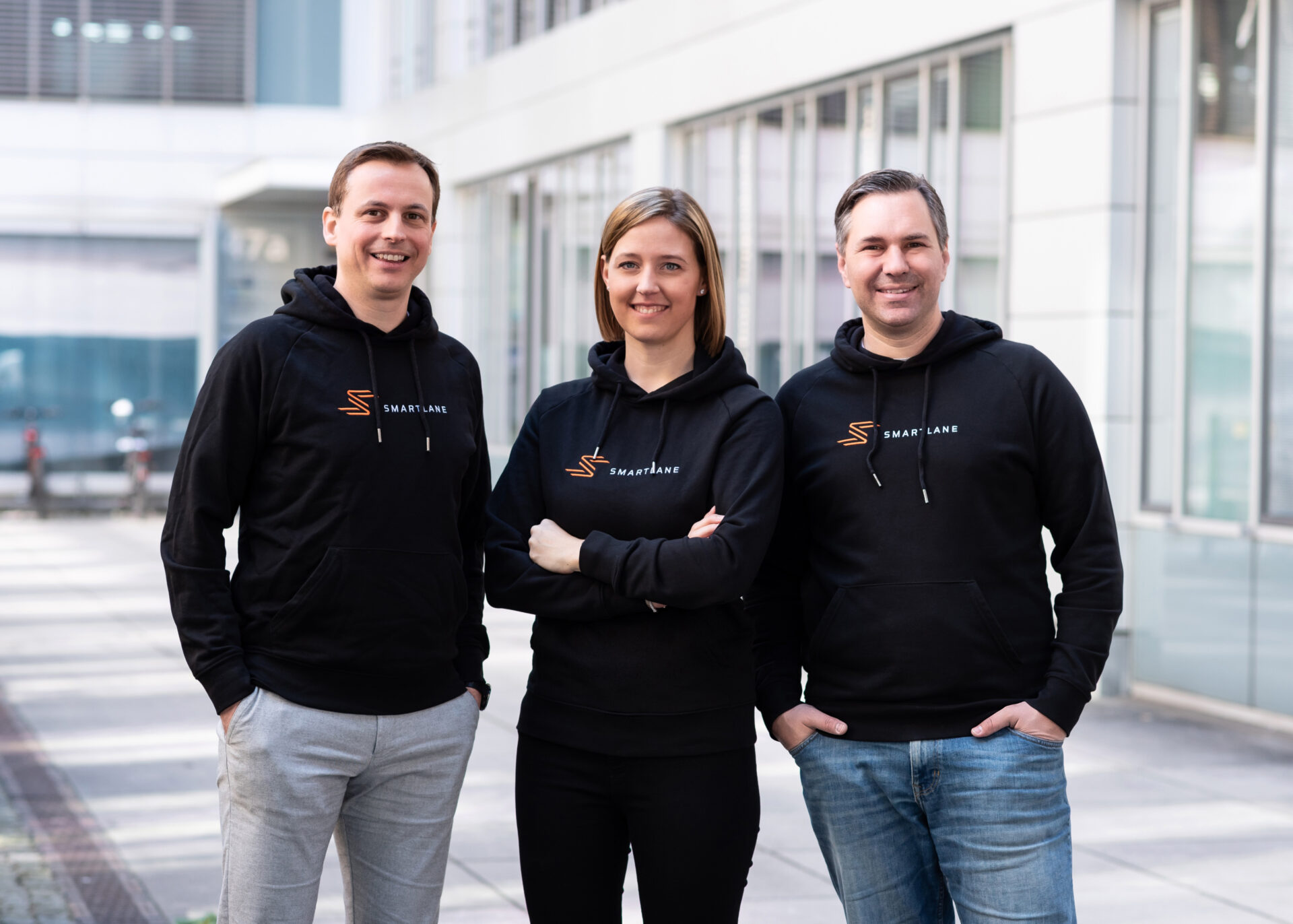 Munich, 11 January 2022 - Our portfolio company Smartlane recently secured 6 million euros in funding. Following an intense competition, they won a total of 1.7 million euros in support funds from the European Innovation Council (EIC). In addition, they successfully closed a Series A financing of more than 4.5 million euros, backed by F-LOG Ventures and other investors like Freigeist and the new investor JOVA Direkt Invest GmbH, an investment vehicle of the blueworld.group.
Smartlane offers an AI-based SaaS solution that optimizes and automates the dispatching and transportation planning for road haulage. Their software analyzes over 250 planning parameters, thereby saving up to 90% of the time spent on dispatching which at the same time reduces the CO2 footprint of freight forwarders and logistics companies. Since 2015, the team has achieved outstanding progress both in terms of product maturity and business development. In addition to refining their AI, they have achieved €360,000 in savings per customer location per year.
Smartlane's solution is in response to the rapidly changing transportation market. The general cargo market, which is currently Smartlane's focus segment, is growing exponentially, not least due to a rise in order volumes during the pandemic - a situation that has become even more critical due to a shortage of drivers and dispatchers. Also, the growing awareness of green, sustainable logistics shows once again that a cloud-based AI solution that aims to optimize logistical operations is essential to saving resources and ensuring operational excellence.
We therefore welcome the new investor to the club of motivated investors ready to support Smartlane on its way to the number one transport intelligence software. The investment will enable Smartlane to significantly grow its team and write the next chapters of its success story.